By Udi Tirosh |
08
February 2023 |
2
Comments
CREATING FOOD FOOTAGE WITH A 360 SPINNER——DF DIGITALFOTO V360 Spinner Review
Shooting food footage has always been changing. Aside from getting the framing, lighting, and general composition right, you also need to make sure the food looks good. And if you want to add motion to the shot, it adds another layer of complexity.
We took the DigitalFoto 360 spinner for a ride and learned quite a few things about feed photography along the way, here is what we learned:



LIGHTING IS KEY
As with any food shot, lighting is critical to get a good shot. There are many ways to light food, but as a general thumb rule, the bigger the light source, the easier your work will be. We tried a few things and decided on the Smallrig 450, with the biggest modifiers they had as a key light (reviewed here). For fill, we used the SmallRig 220.
Soft light from a big light source helps bring out the details, even if you are not an expert in food photography. It's just a safe shot.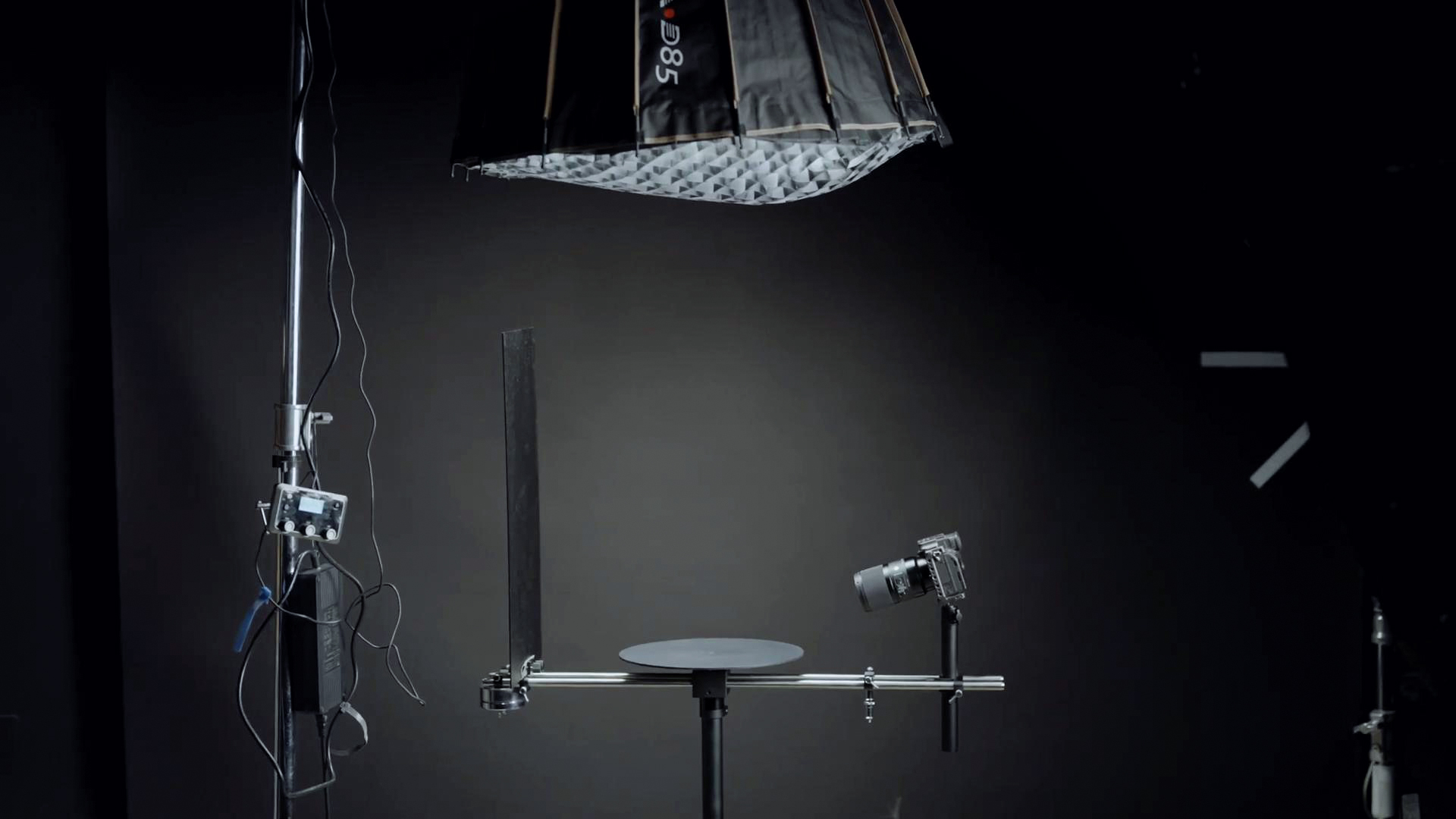 SPINNING THINGS + SLOW MOTION = WIN
If you look at enough high-end food commercials, you'll see that slow motion is king. Food cracking, flowing, melting and moving around just look good, provided the right light and some slow motion. This is where the
DigitalFoto 360 Spinner
came into play.
The spinner is an interesting device. it looks like a regular circular plate where you can place food. But it also has an extended balanced arm for a camera. Once you place the camera on one end of the arm, and balance the other, you can spin the camera around the plate.
It is that spinning ability that we used throughout the shoot to create interesting footage.
REFLECTION MANAGEMENT IS A NIGHTMARE
There are two ways to light a spinning shot like this. One way is to place the light on the spinning rig. This will give you even lighting during the spin. The other way is to place your lights on stands, and the light changes depending on where the camera is in relation to the object and light during the spin.
There is no right and wrong here, and this is an artistic decision. For our shoot, we lined having the light in a set position as it created some play on the scene.
That said, between the moving camera, the moving object, and the angles changing all the time, reflection management is hard. We decided to avoid the problem altogether and used a matte wooden bowl.
CABLES ARE YOUR ENEMIES
If you're used to shooting with a monitor, powering your camera with an external battery, or having any type of cable going out of your camera, this will need to change.
Any cable that goes out of anything that is on the spinning rig will get tangled. We swapped our regular monitor setup with a
Mars 300
. No wires, no problems.
SPINNING IS NOT ENOUGH
While spinning is great for creating interest and motion, it is not always enough to tell a story. We used two extra elements in our shoot. One is sliding shots with a
Laowa probe lens
. The other is a humorous shot of the assistant taking a huge byte from the dish. Between those three types of shot, we have enough footage to compose a complete story.
FIND THIS INTERESTING? SHARE IT WITH YOUR FRIENDS!
Leave a Reply
Your email address will not be published.Required fields are marked. *