By kate rong |
20
May 2021 |
0
Comments
THANOS-PROX Universal Gimbal Supporting Steadicam System was Released on 5/18 2021
DIGITALFOTO THANOS
PROII received unanimous praise from the market, while professional filmmakers are highly urged for higher payload system. So THANOS PROX 5-18kg payload was born in response to the voice of the market
The development of THANOS PROX is for meeting
gimbal users to achieve higher load and higher quality requirement,
that is an affordable "ARRI Trinity"
T
HANOS PROX's Compacity
3/8"~1/4" changeable screw on top of the monopod make THANOS PROX to be compatible with any single handle-held gimbal. Such as #DJIRS2 #DJIRSC2 #MOZAAIR2 #MOZAAIRCROSS #ZHIYUNCRANE3S #CRANE2S #FEIYU etc.
Composition of
THANOS-PROX
The main body of THANOS PROX is still composed of Vest + ARM + TRINIPOD. The same as
THANOS PROII
(CineD wrote a blog for it ) is that TRINIPOD is a unified product; the difference is that the vest and arm are replaced with higher quality and larger load capacity 5-18kg
.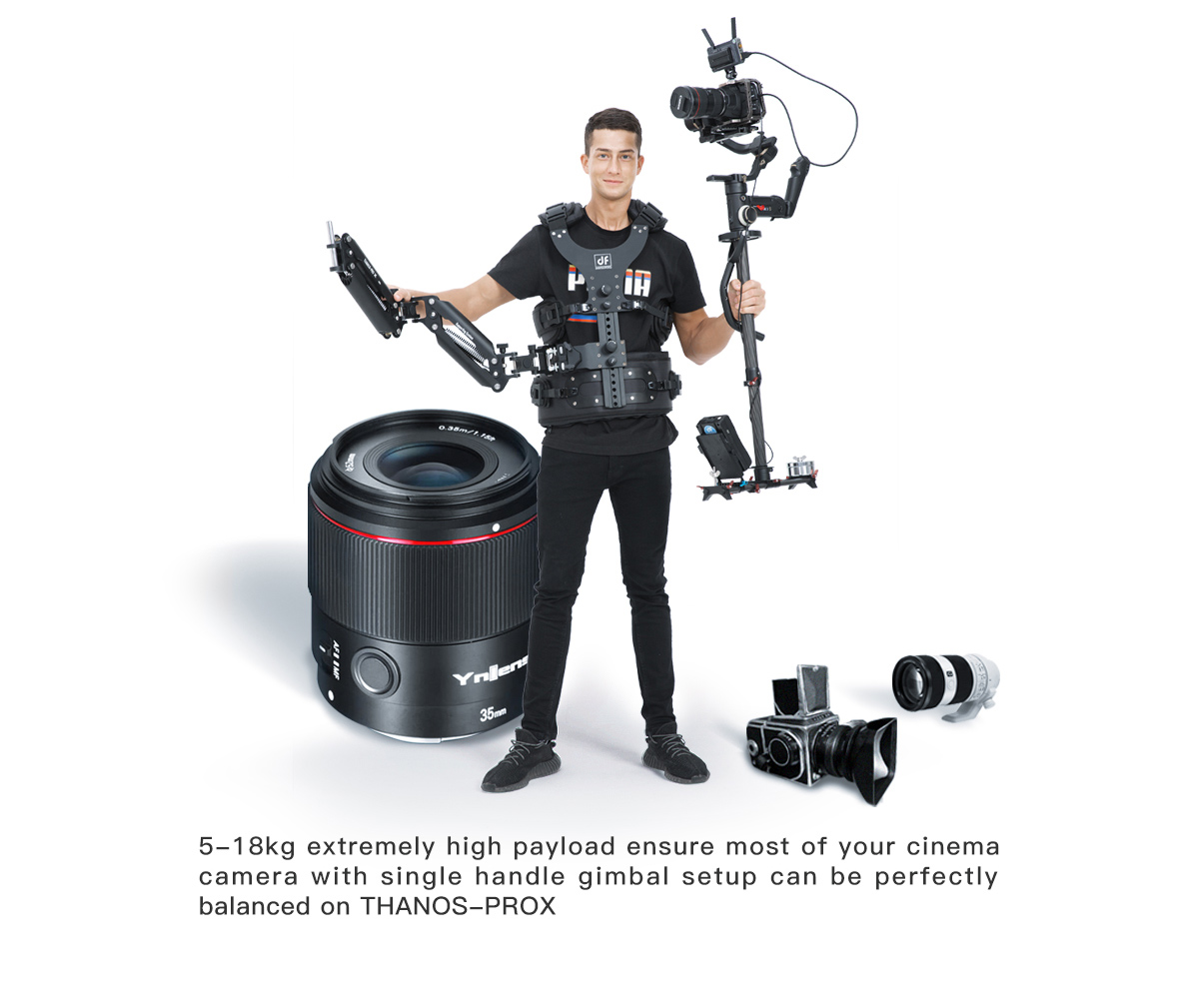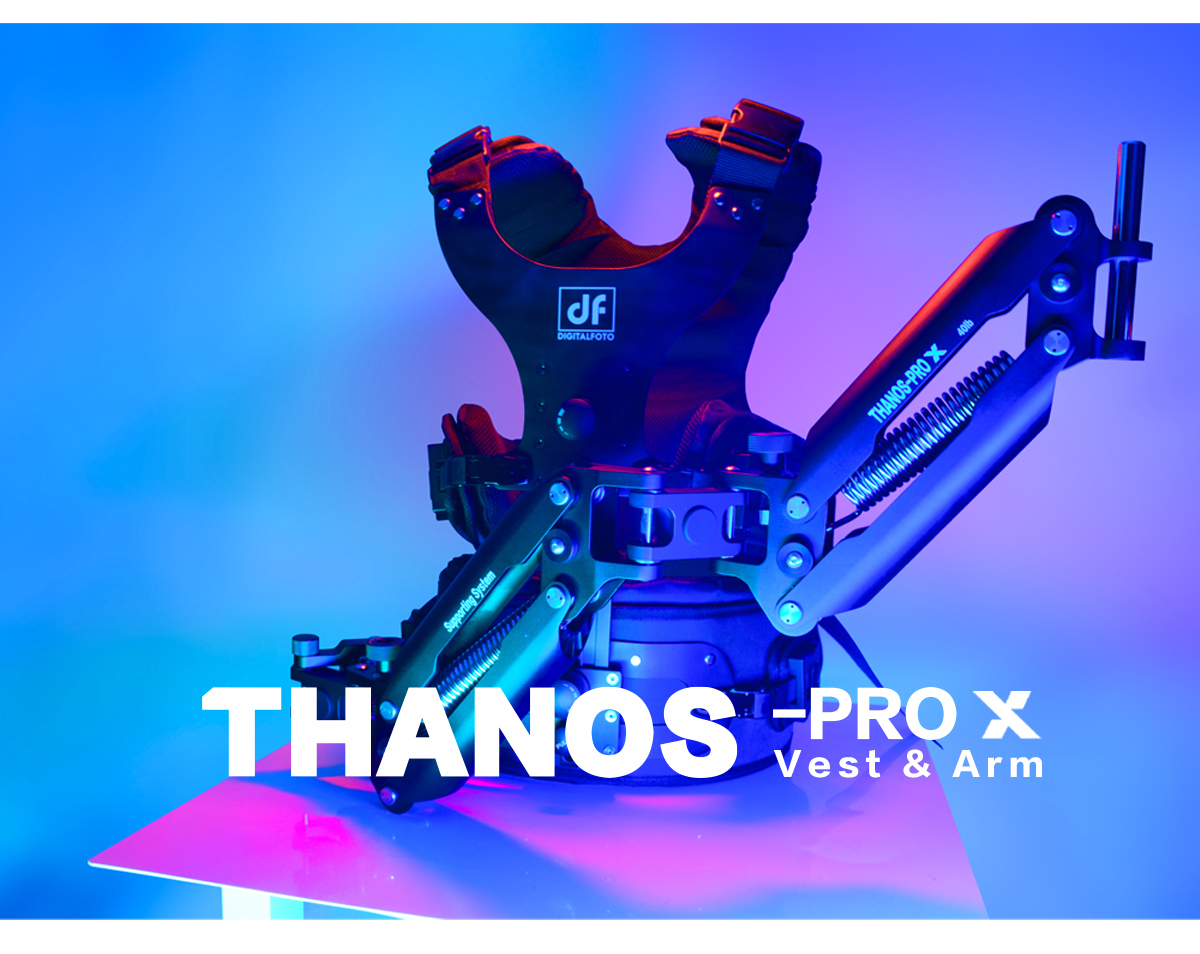 There are also differences in accessories, See the packing list below for details.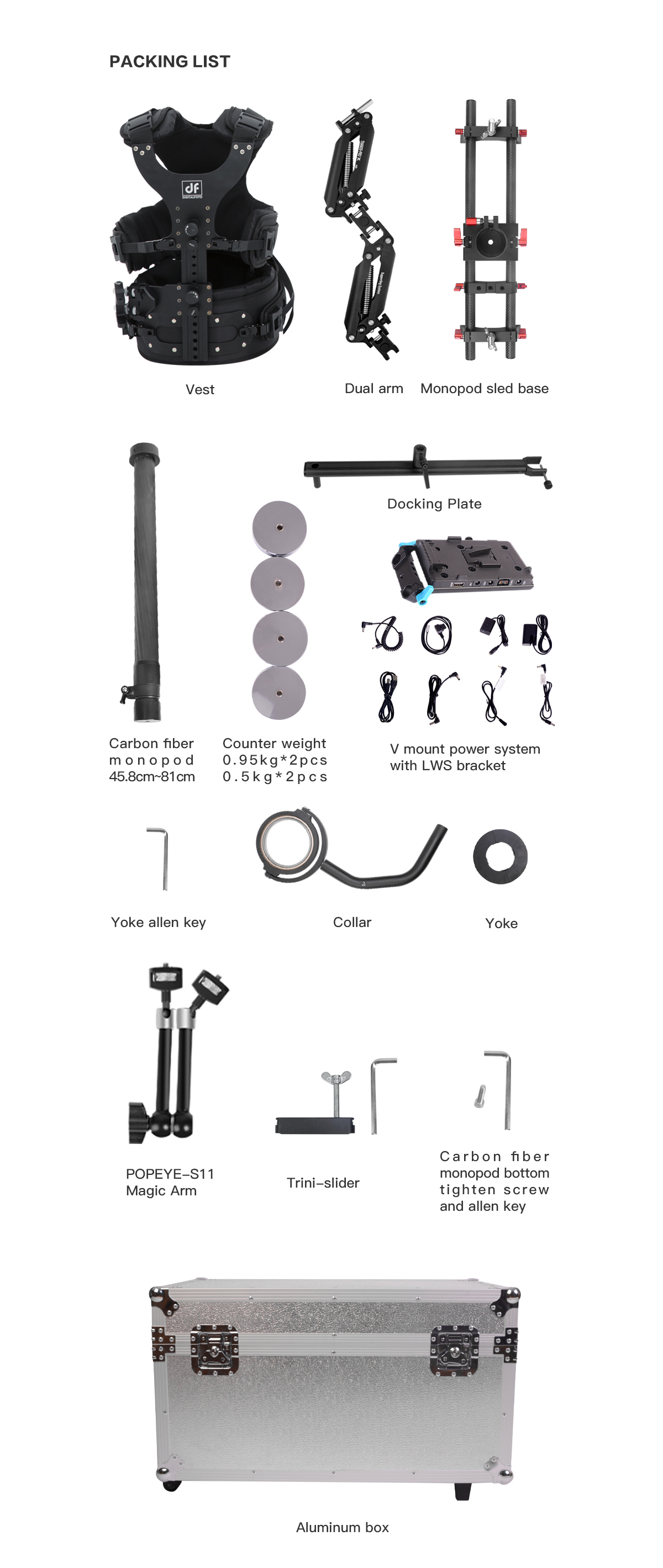 This time we add
Docking Plate
for adjusting your THANOS-PROX balance.
You can learn how to achieve best balance condition on this video:
The TRINIPOD
The TRINIPOD is a carbon fiber monopod sled base, includes two 0.95kg counterweights, two 0.5kg counterweights, one 11" Newest design
POPEYE
magic arm
, the yoke and collar, and a carbon-fiber monopod that can be adjusted from 45.8cm to ~81cm.
The TRINIPOD is the same part of the THANOS-PROX /II system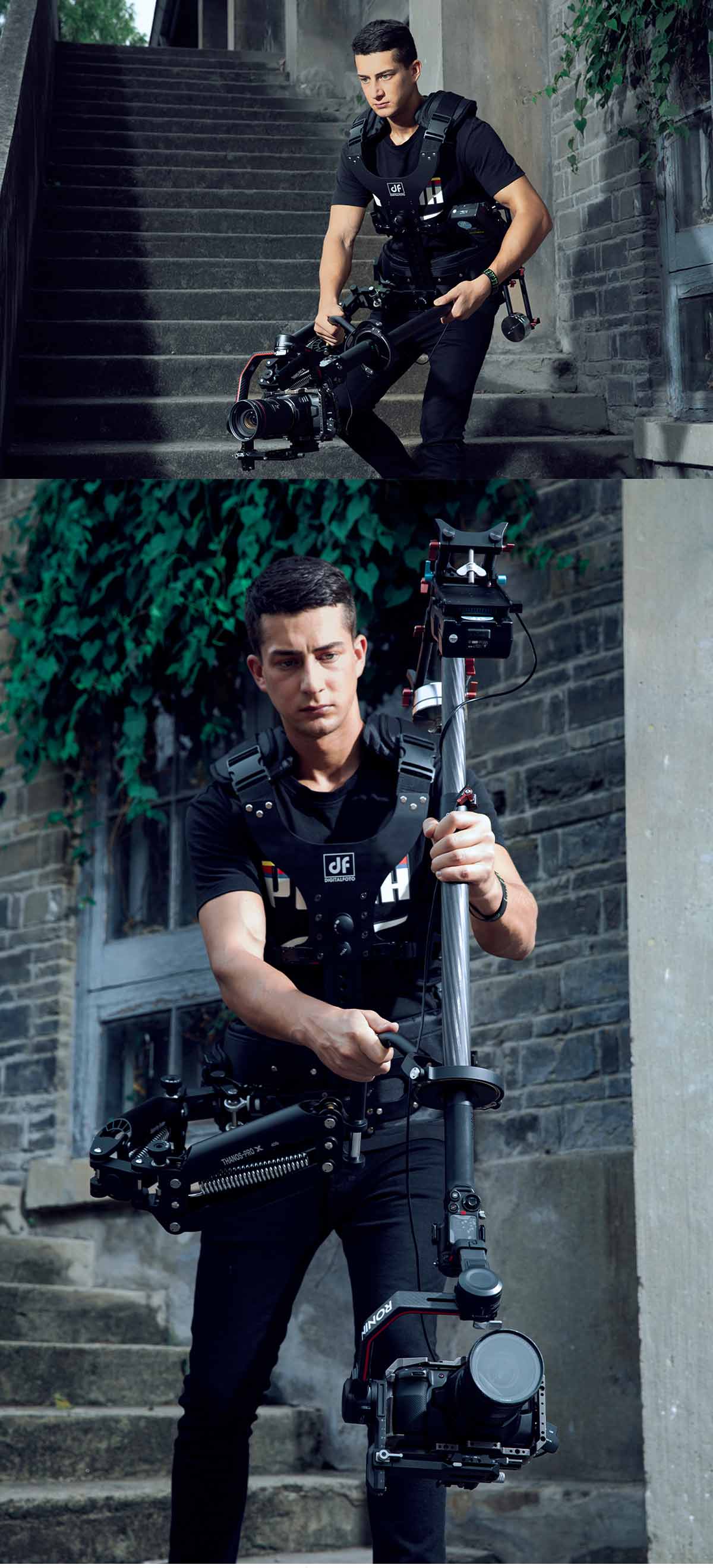 THANOS PROX's Vest and ARM
Vest uses stronger materials, the arm spring is also made of stainless steel, and the load range of ARM can reach 5-18kg, supporting professional videographers' heavier setup.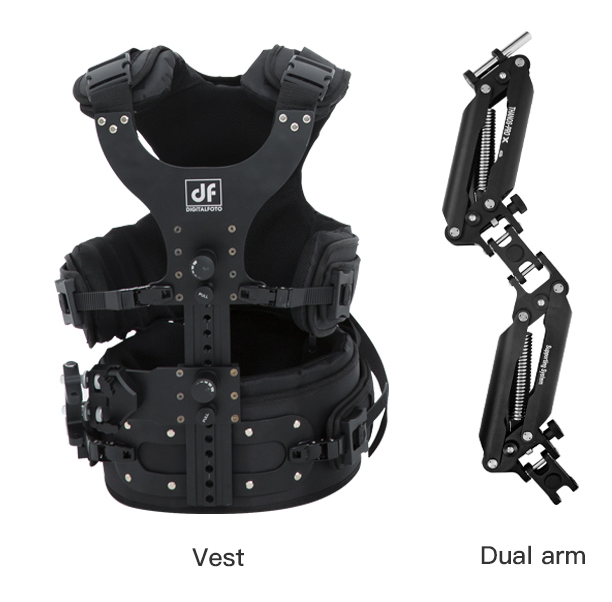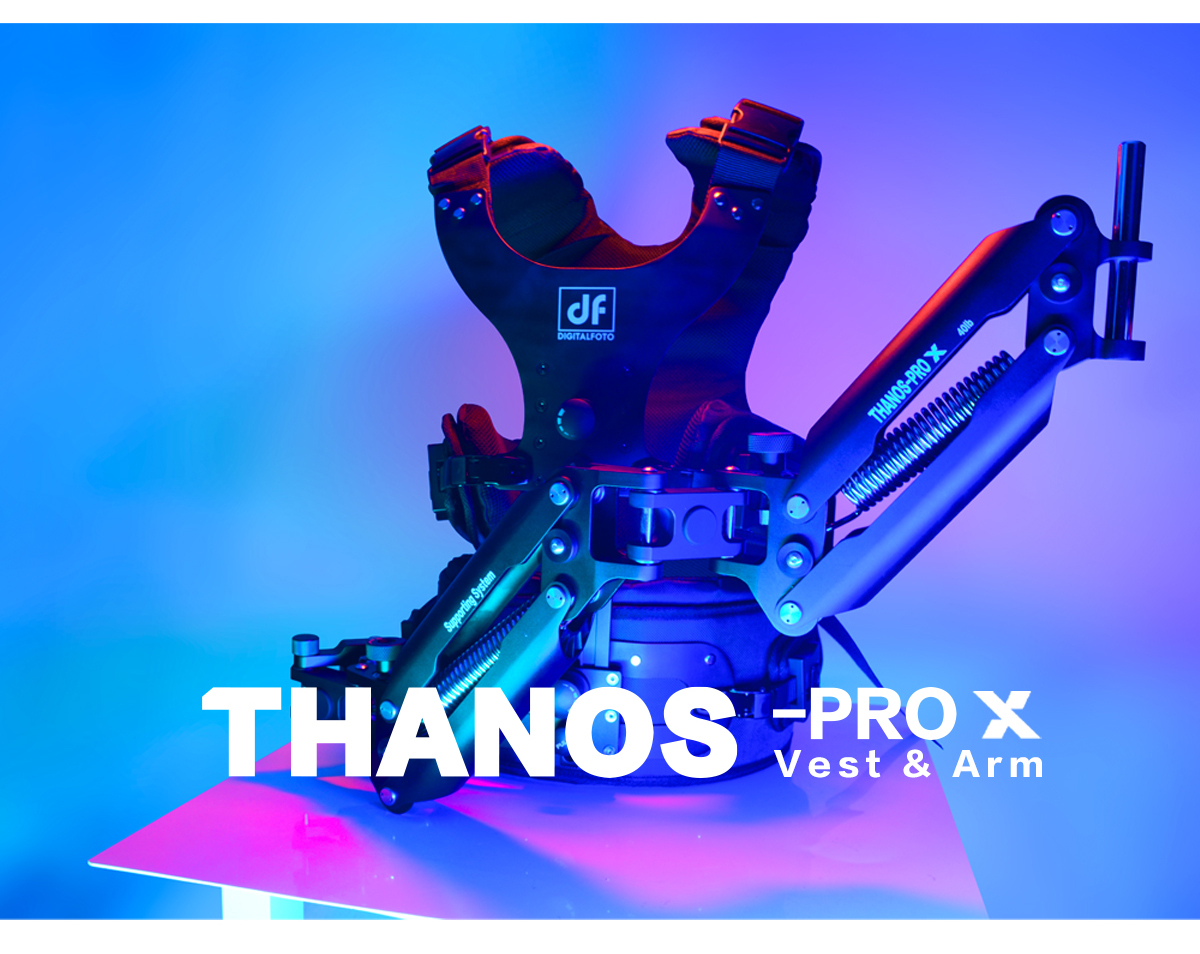 How does THANOS PROX match the hottest RS2 recently?
We know that the battery handle of RS2 is detachable, We can take off RS2 battery grip, install RS2 GIMABL head on Tilta Power Supply Base Plate. Use V lock battery to supply power. DIGITALFOTO has also developed one 1m D-TAP to OB2 power cable(order additionally)
, connecting Tilta TGA-PBP power supply baseplate and V mount battery plate.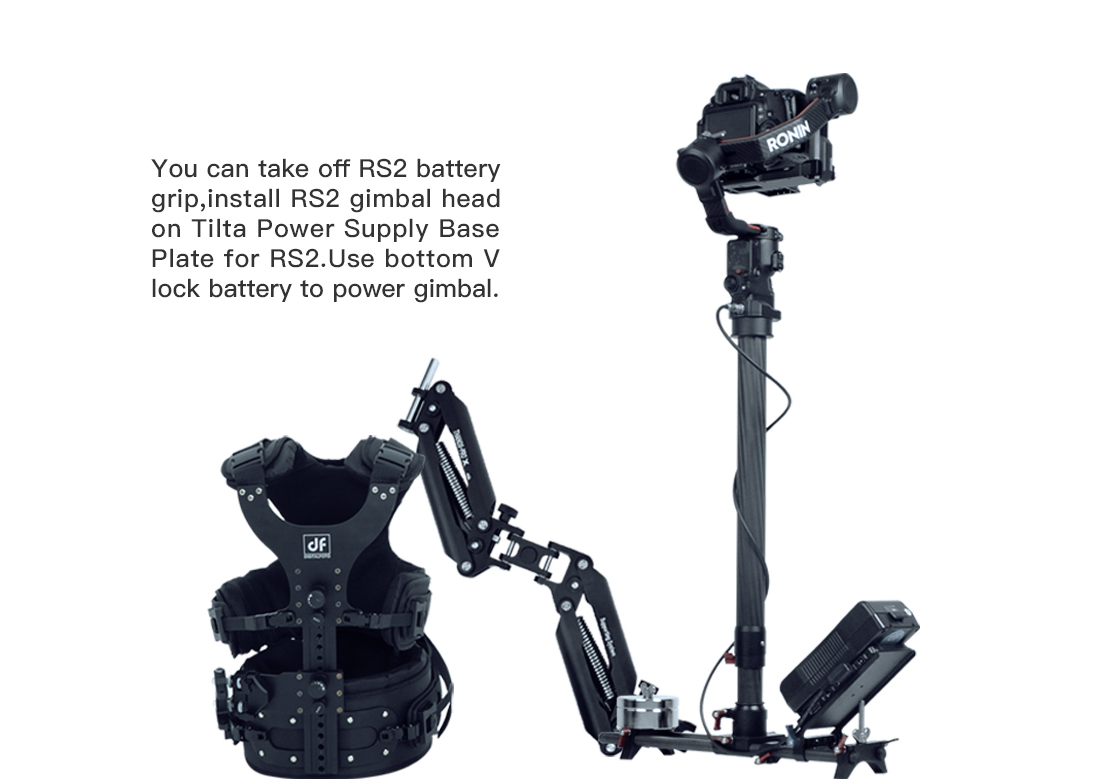 There is also an interesting way to play. If you have a DJI Ronin Tethered Control Handle, you can use DIGITALFOTO
RS2-002 adaptor
, to mount the Tethered Control Handle on the collar, so that you can freely control the RS2 gimbal head
.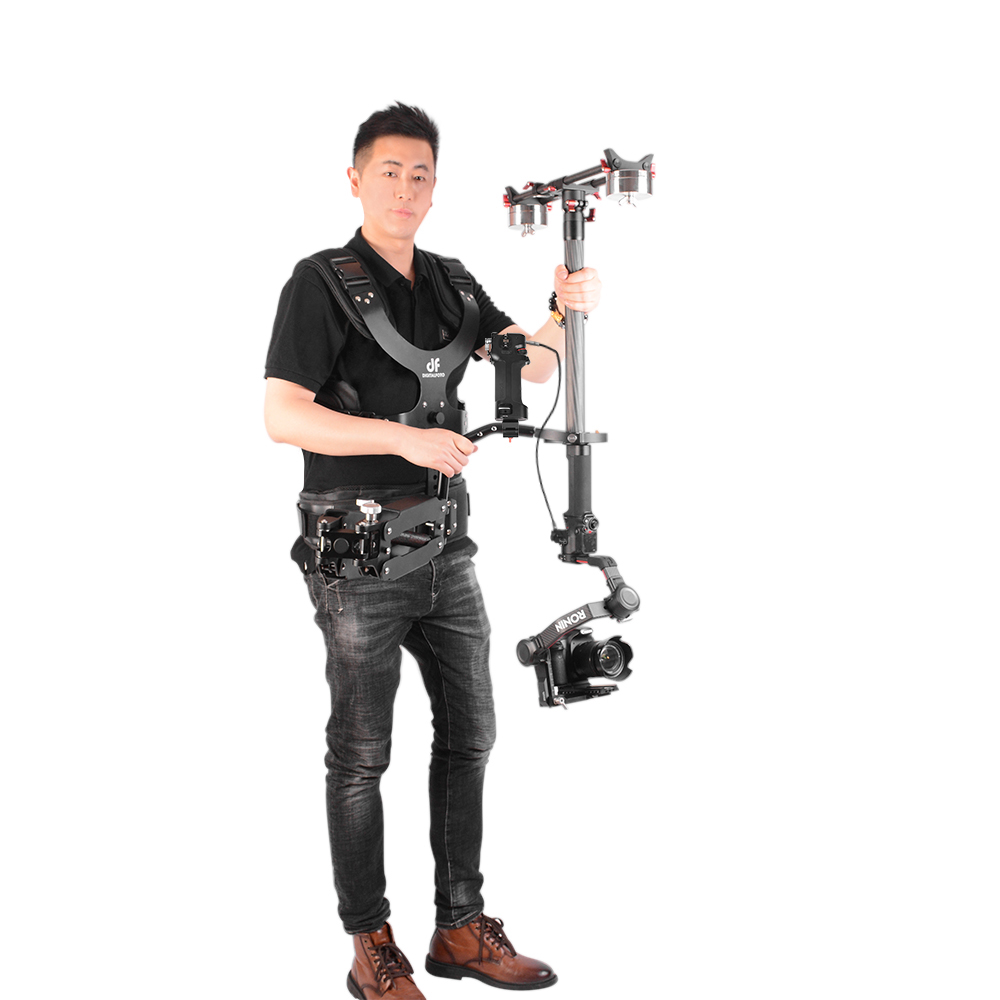 DIY and Balance Your
Budget "ARRI TRINITY"
The weight of each person's camera equipment is different, You should DIY and reduce or add the weight. DF offer one TRINI-SLIDER which allow you left-right move counter weight. And the Monopod's length is adjustable. There are also many users who use V-mount battery as weight.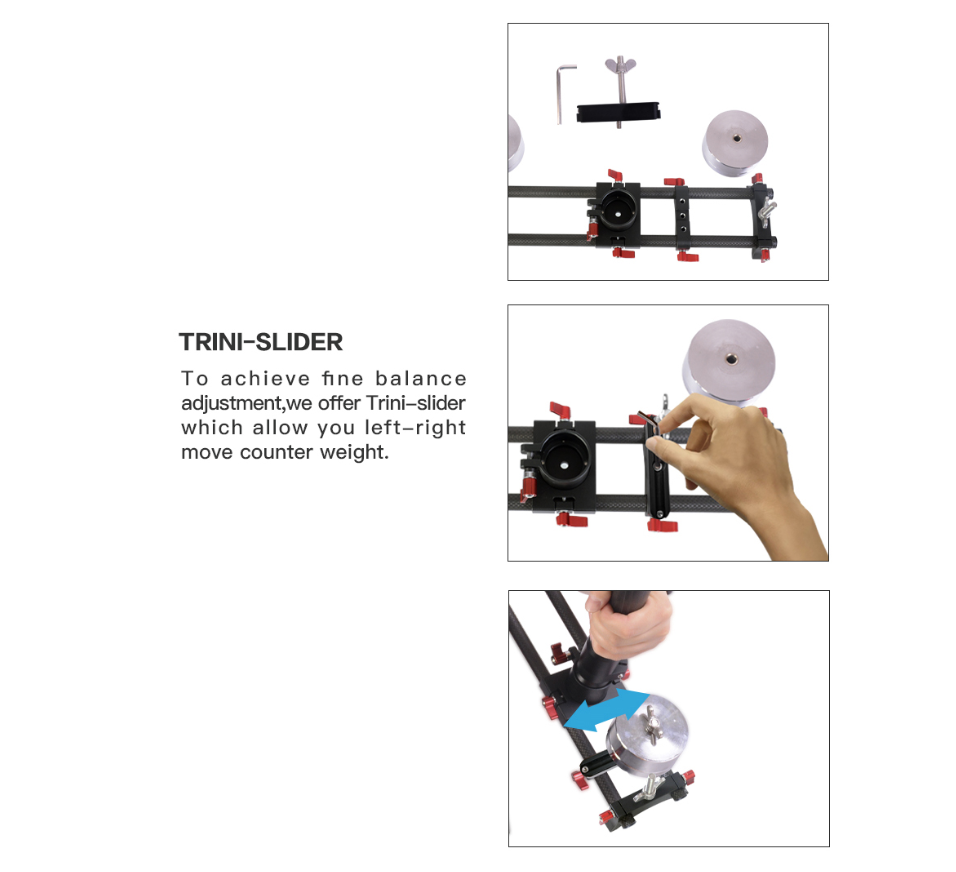 T
IPS:
1. Monitor can be installed on collar or monopod sled base according to your demand;
2. You can put properly counter weight quantity according to your gimbal+arm+gears weight;
3.If install v mount power system on sled base, you shall reduce this side counter weight in case imbalance;
4. If your top part is too heavy, you can extend monopod length or add counter weight;
If your top part is too light, you can shorten monopod length or reduce counter weight;
5.
When all installed, adjust dual spring arm tension until arm keep horizontal;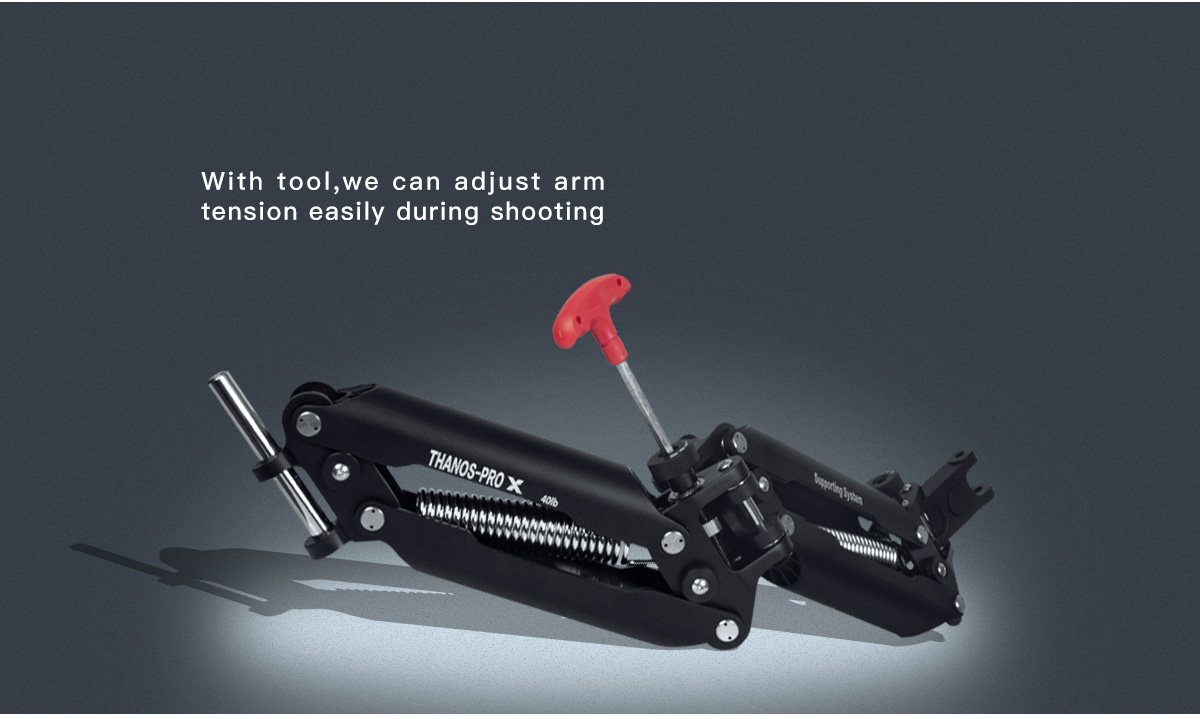 6. Adjust vest lower which can release back fatigue;
7. To achieve best shooting condition, we should well-balance the courter weight and gimbal head position;
Professional
Hold
Gesture
After installing and balance your own
"
ARRI trinity/ minity
"
, Here is the professional hold gesture for your reference.
For more
THANOS-PROX
's features and packing list, please refer to DF official website:
https://www.digitalfoto.cn/thanos-prox-p00495p1.html




What do you think about this THANOS PROX? Don't hesitate to let us know in the comments below!
Finding it is interesting, Feel free to share, thanks for reading.

Leave a Reply
Your email address will not be published.Required fields are marked. *