By KateRong |
16
July 2021 |
0
Comments
DigitalFoto "Climber" Series MINI Matte Boxes are launched
This time DigitalFoto b
rings
two models of MINI Matte Boxes from the "Climber" series to
all of you
.
One is
Climber-95
DSLR Lens
95mm Caliber Diameter Mini Matte Box
Another one is
Climber-114
Cinematic Lens 114mm Caliber Mini Matte Box
.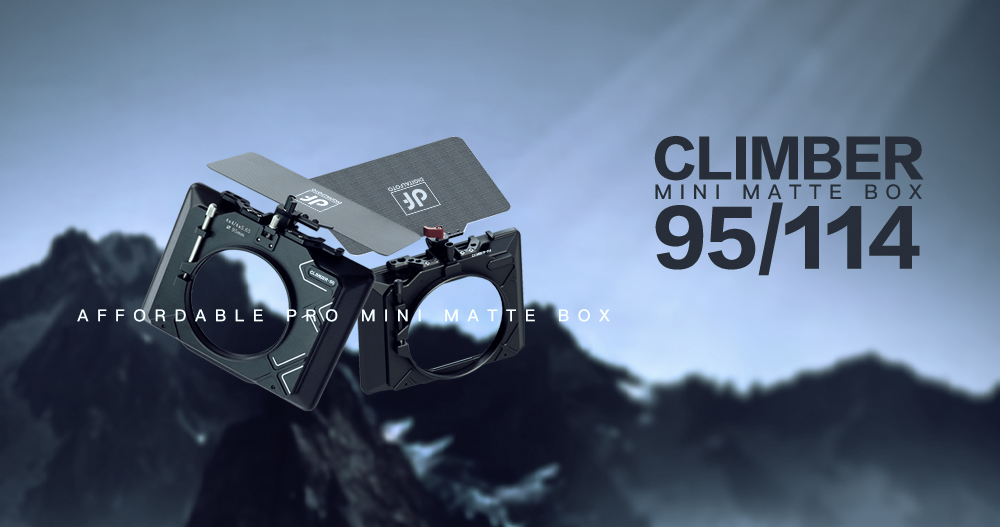 Tilta and Smallrig mini matte box are well known by videographers,while accoding to our market survey,we found below points are widely complained about Tilta or Smallrig matte box:
1.
2mm filter can not be installed on matte box steadily
2. fingerprinter will be left on filter
3. Filter may be crushed by the fixing nail
4. Can`t put 4*4
"
filter well
To solve above problem as much as we can ,we developed below CLIMBER series matte boxes.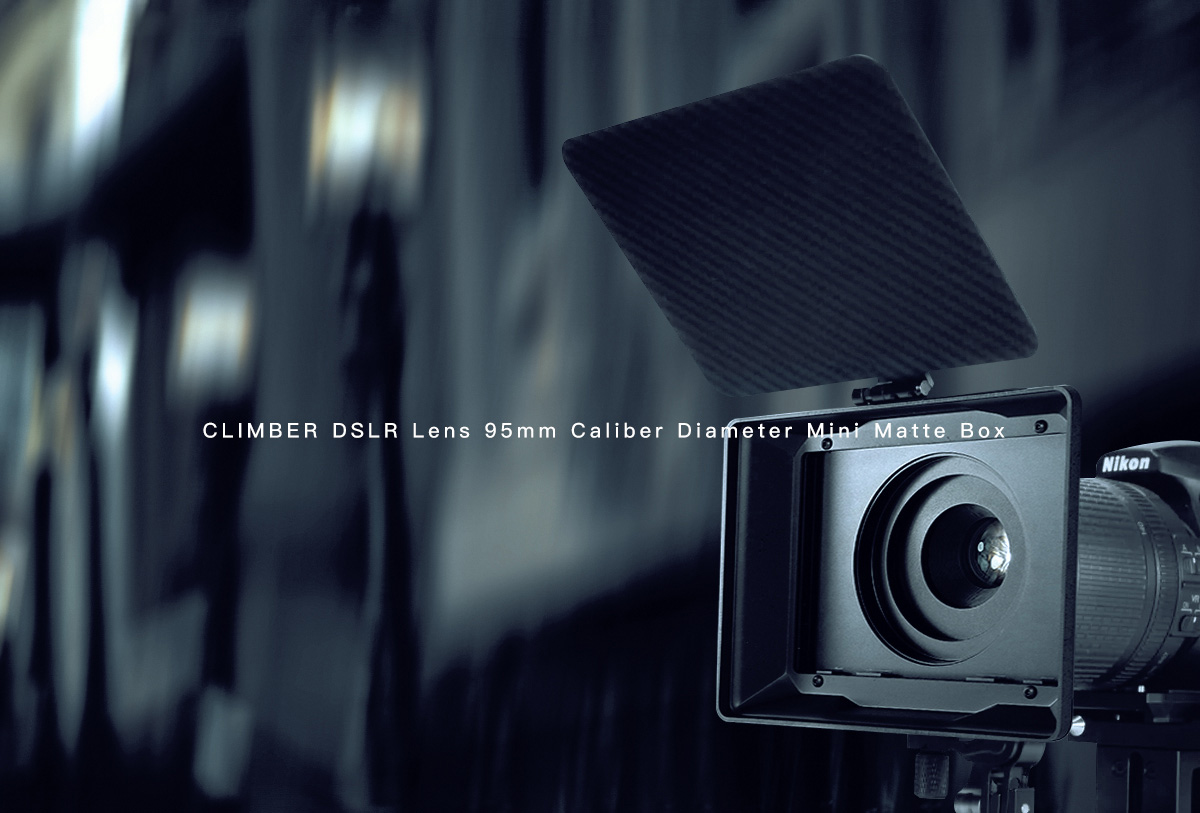 Climber-95 is suitable for DSLR and Climber-114 is suitable for more professional film-level cameras.
Features:
Suitable for 4*4"& 4*4.56" filter;
2.2mm and 4mm filter works without shaking;
3.Ensure filter safe;
4.Climber-95 including Standard 5 rings (62-77mm,67-77mm,72-77mm,82-77mm,77-95mm )
, Climber-114 without ring.
5.Lightweight (245g)
6.Super sturdy material, high quality;
7.One 180° rotatable top carbon fiber flag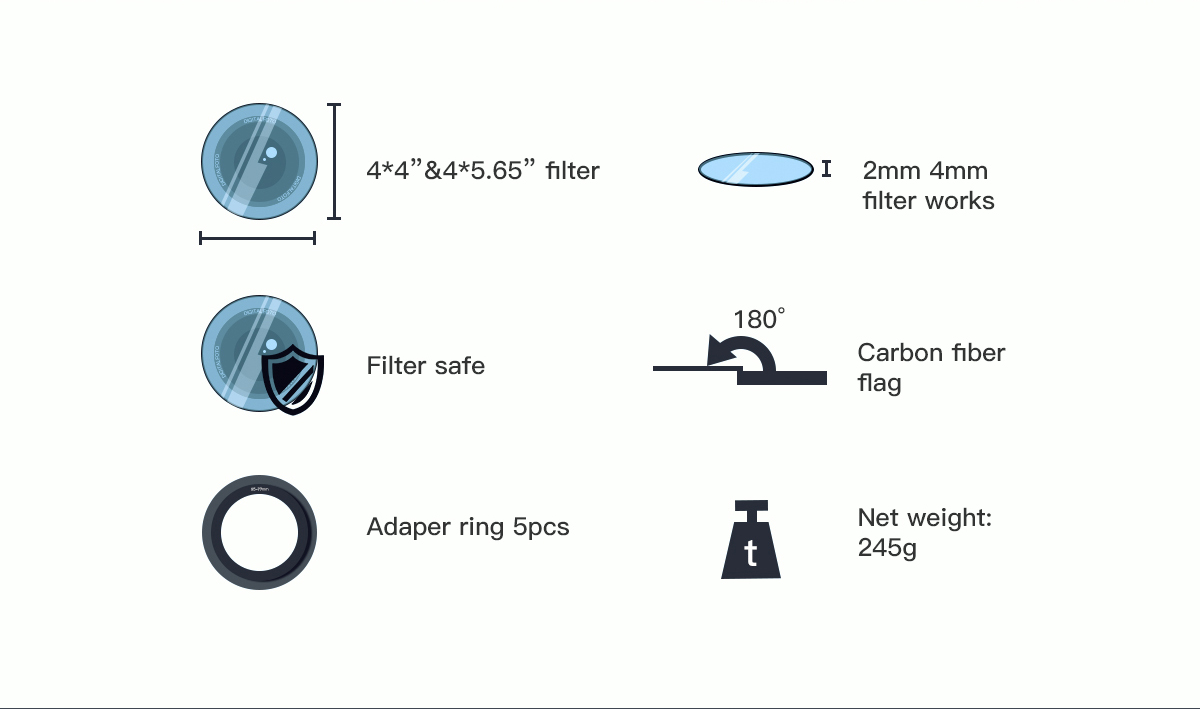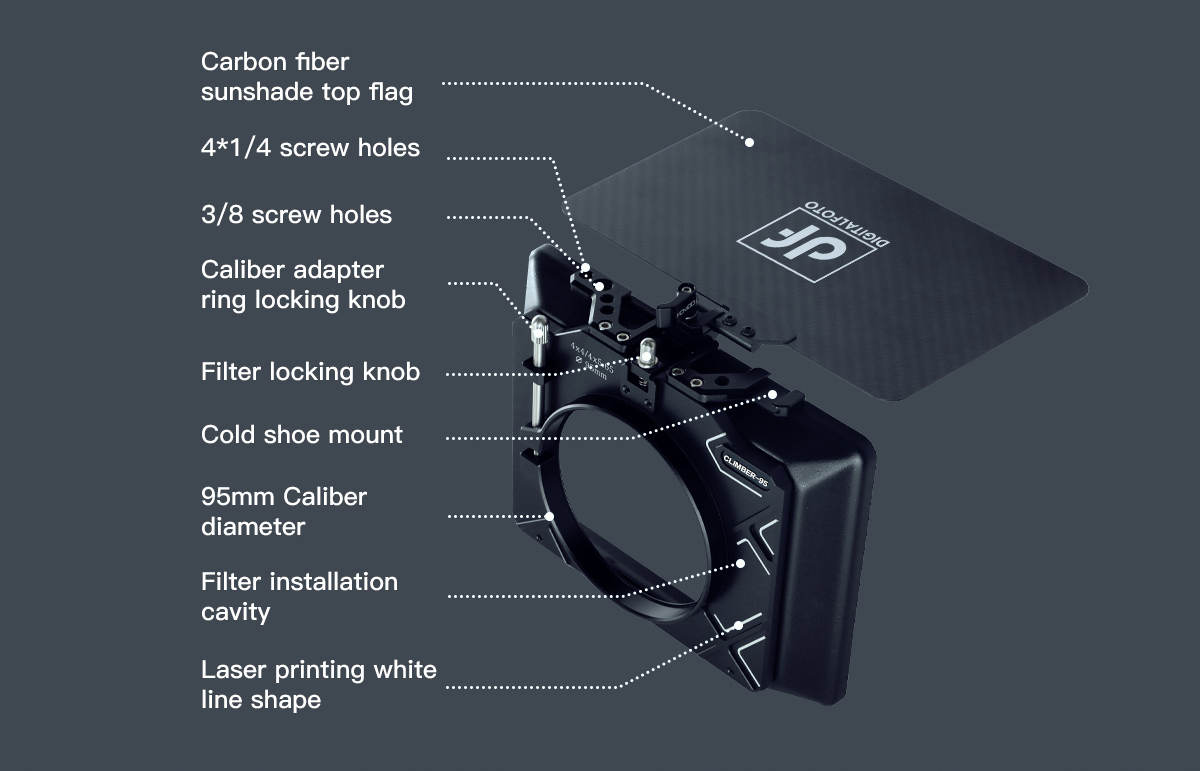 High-quality carbon fiber material flag ensures lightweight,durability and high shading performance, Which is 180°rotatable, can be quick mount. Provides you more possibilities for your shooting.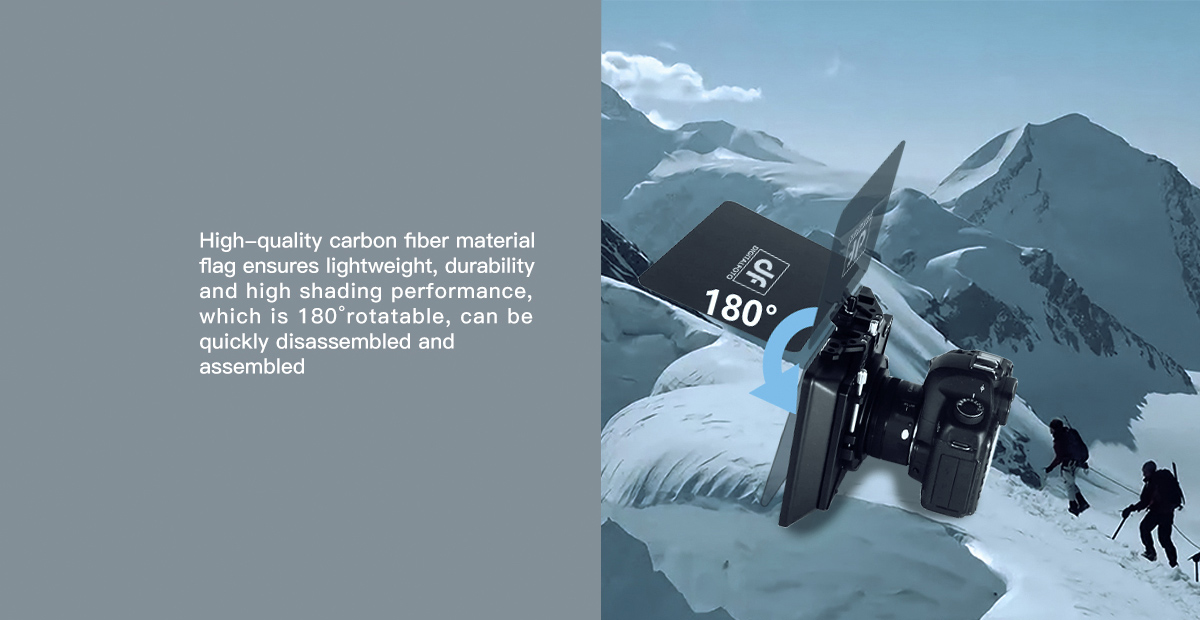 Stack rectangular filters and accept install 4*4" or 4*5.65" filter safety without worry leave finger print or being scratched.Accept 2mm or 4mm thickness filters.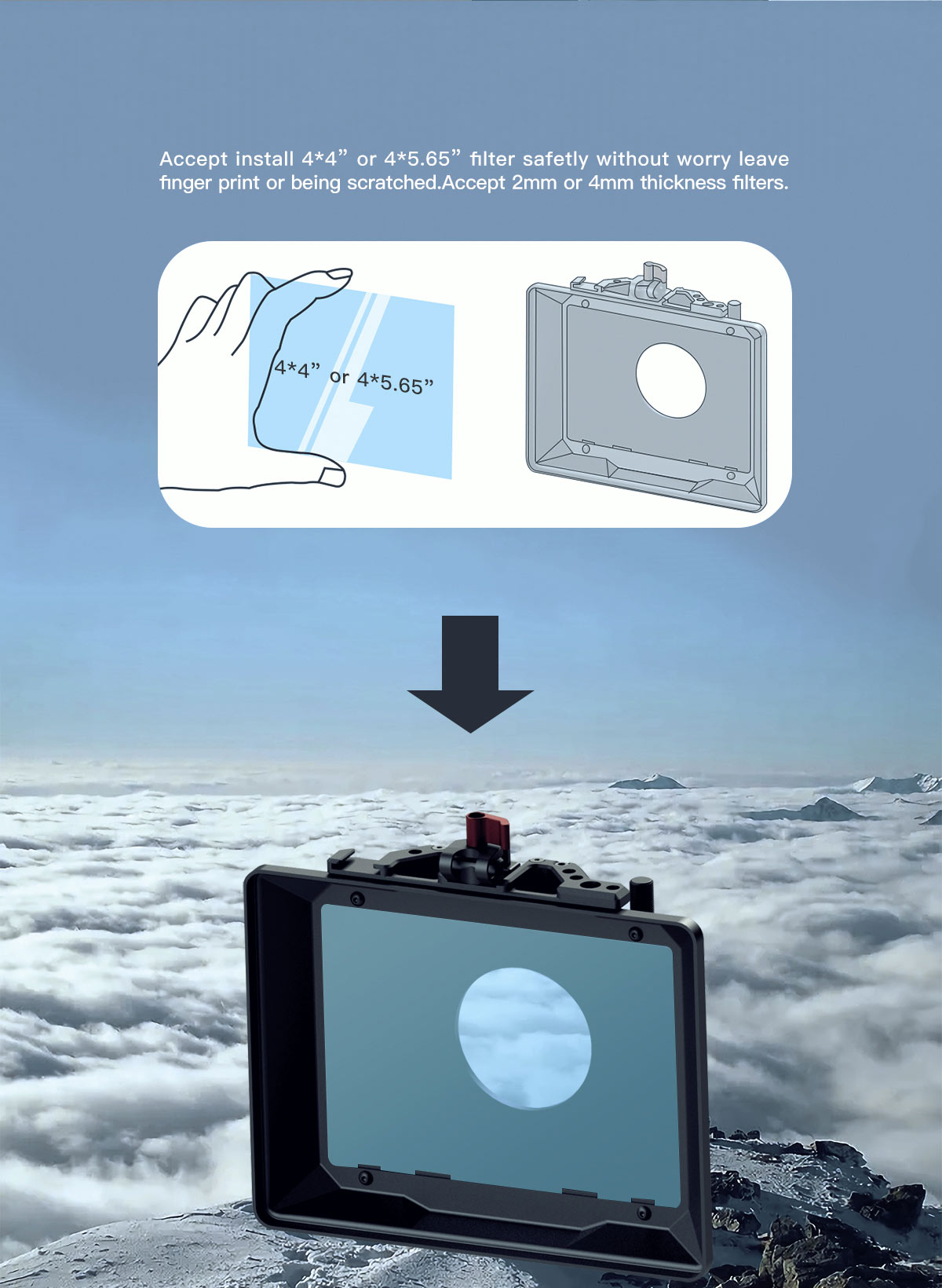 The surface of ABS material is more durable and wear-resistant, Aerospace aluminum material, surface anodized black treatment ensure durable and high effective matte box. Wonderful size and light weight,can install on single handle gimbal or rig perfectly.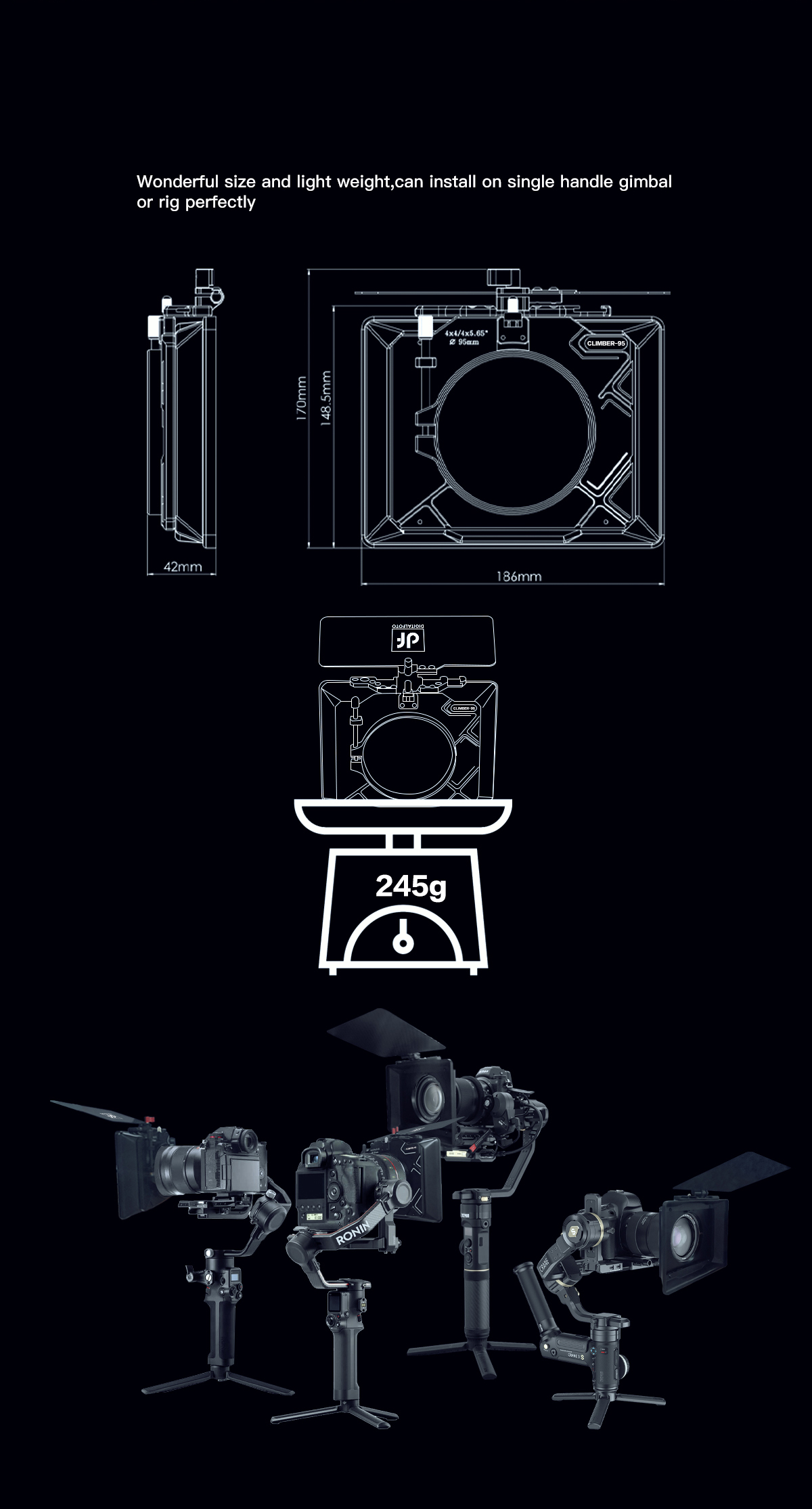 Price and availability:
Climber-95 and Climber-114 are available now for 95USD and 90USD ,For more information and purchase them, please refer to
Climber Series Official store link
What do you think about these new
Climber
PRO matte box
? Do you think it would be a great addition to your setup?
Don't hesitate to let us know in the comments below!
Leave a Reply
Your email address will not be published.Required fields are marked. *