By Jeff Loch |
30
November 2021 |
0
Comments
DigitalFoto THANOS-SE Single Handle Gimbal Support Vest Announced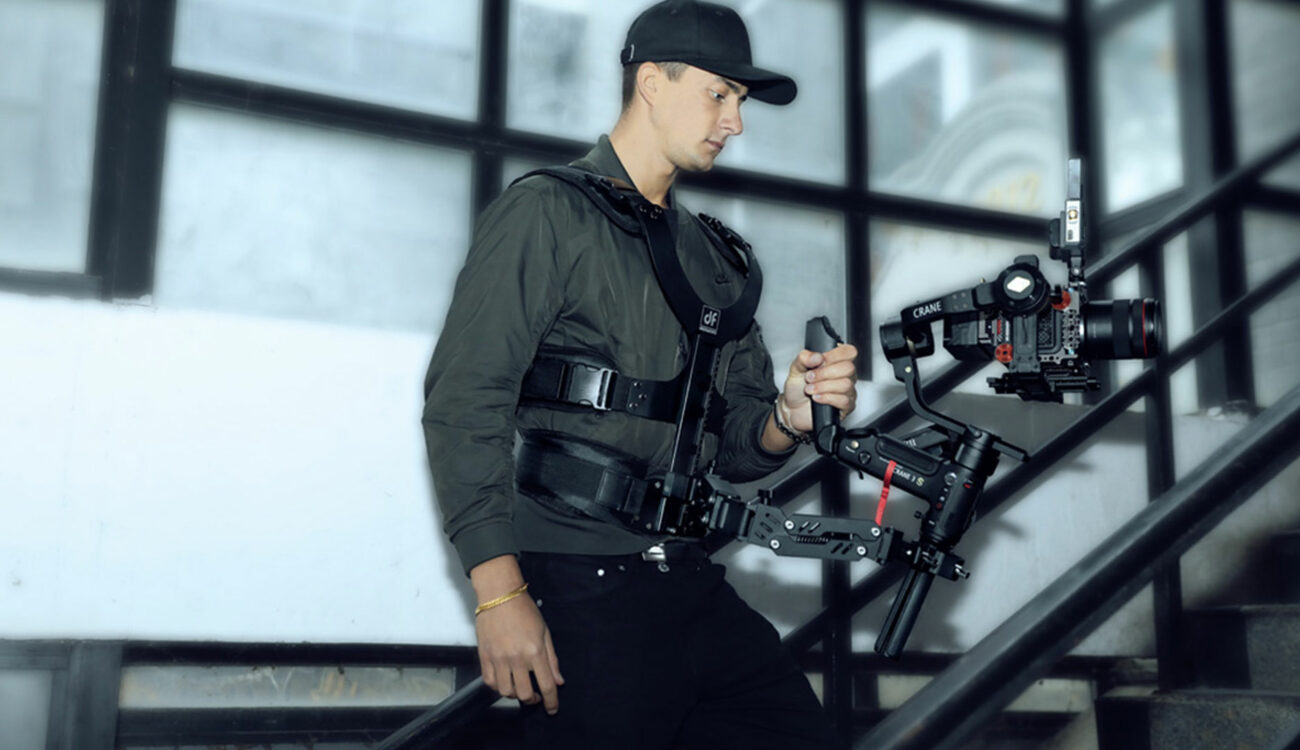 DigitalFoto has just announced a new support vest for single handle gimbals: the DigitalFoto THANOS-SE. This support system has a maximum payload capacity of 8kg/17.6lbs, it is compatible with all gimbals on the market, and it'll help you shoot with your stabilizer for an extended period of time while smoothing Z-axis movements. So let's take a closer look at it!
Chinese manufacturer DigitalFoto has been making gimbal support accessories for quite some time now, including the
THANOS-PRO II
and the "regular"
THANOS support vest
. This new upgraded DigitalFoto THANOS-SE vest for single handle gimbals is slightly heavier than its predecessor, but it can also take heavier payloads.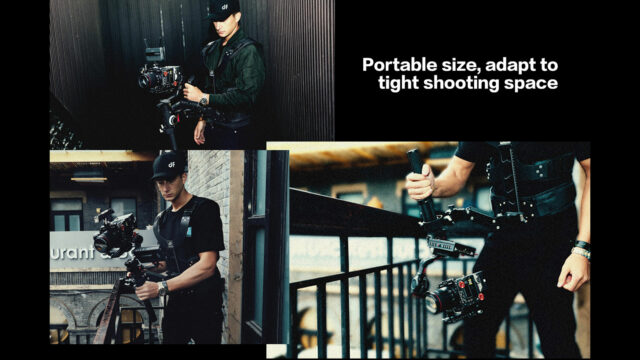 DigitalFoto THANOS-SE features
The DigitalFoto THANOS-SE consists of two main components: a support vest and a spring dual-arm. The support vest has velcros and buckles all over the place to adapt to various morphologies, no matter the operator's size/weight.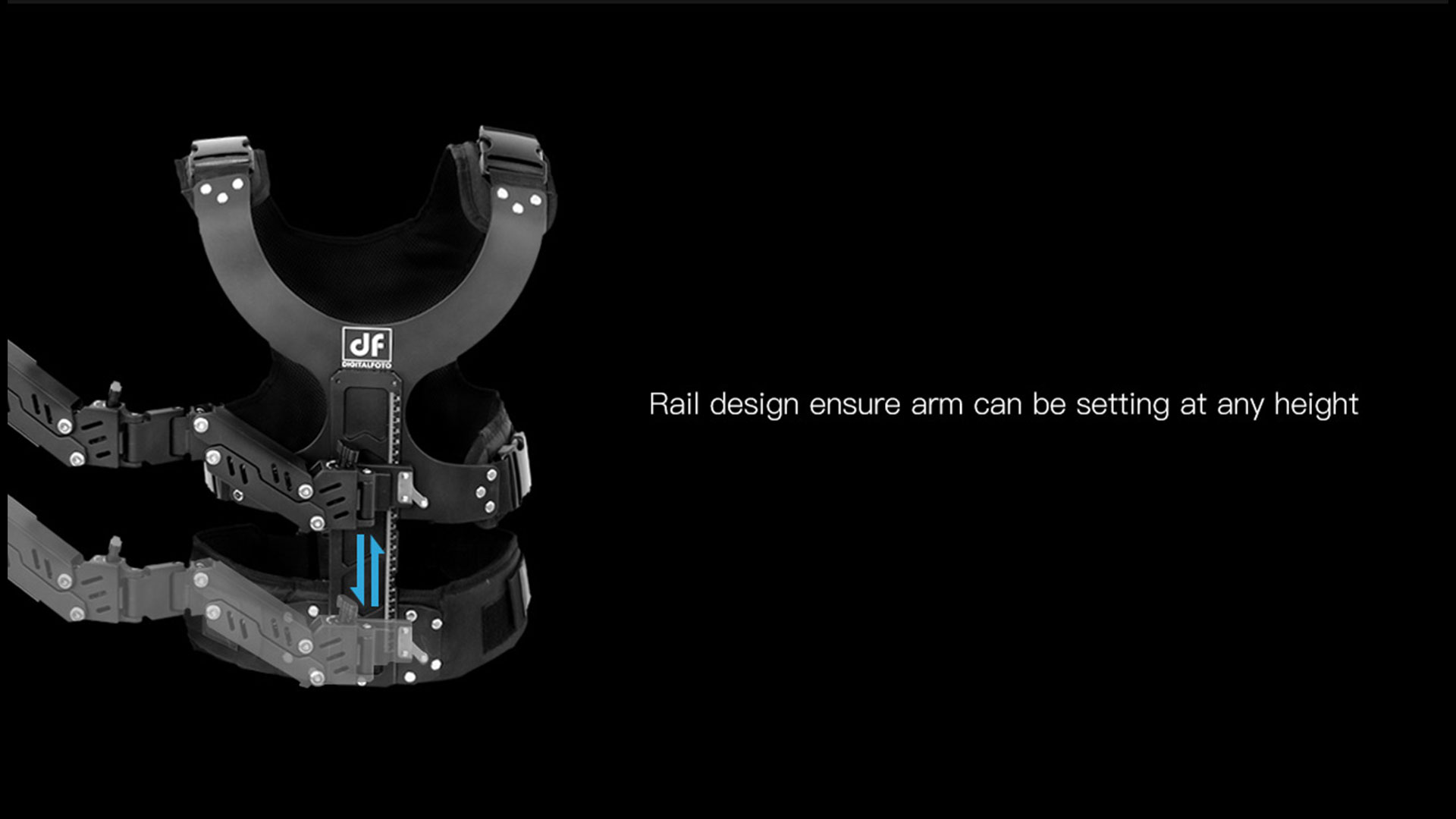 On the front of the vest, you'll find a rail. The spring dual-arm attaches to this vest's rail, and you can adjust the arm's height quickly and easily via a quick-release design.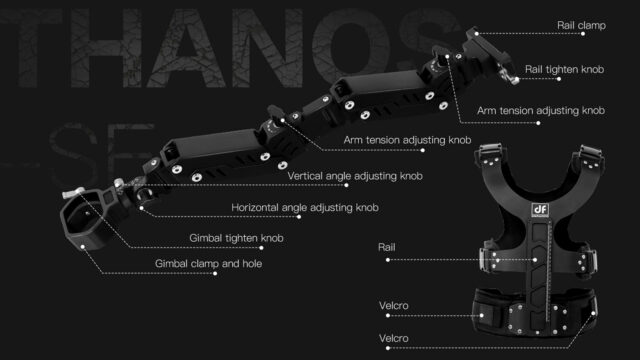 The dual spring arm is where your one-handed gimbal attaches. The arm can take payloads up to 8kg/17.6lbs. It features two tension adjusting knobs to adjust the arm's "resistance" depending on your setup's weight.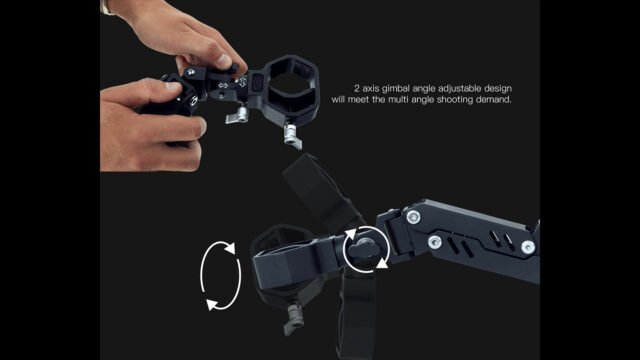 At the end of the dual spring arm, the gimbal's attachment ring has two adjustment knobs to set your gimbal's position/rotation where you want it.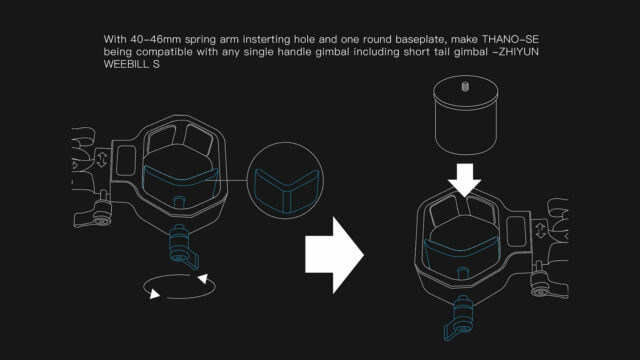 The DigitalFoto THANOS-SE mounting clamp can suit gimbals with a handle diameter between 40-46mm. For example, the DJI Ronin RS2/RSC2 or the Zhiyun Crane 2S/3S are natively compatible. Furthermore, if the diameter of your gimbal's handle is too big/small, the THANOS-SE comes with an adapter that has a 1/4″-20 mounting point. It means that you'll always find a solution to mount your favorite video stabilizer to the THANOS-SE.
Price and availability
The DigitalFoto THANOS-SE is available for pre-order now for $645.00, and it will start shipping at the end of December.
For more information, please visit DigitalFoto's website here.

What do you think about this gimbal support vest? Do you often shoot for extended periods with your gimbal? Do you believe the THANOS-SE could be a helpful addition to your kit? Don't hesitate to let us know in the comments down below!
Leave a Reply
Your email address will not be published.Required fields are marked. *