By Kate Rong |
18
November 2021 |
0
Comments
DigitalFoto just released Thanos-SE, Angle Adjustable 2-8kg Payload Gimbal Supporting System
THANOS supporting system
is widely welcomed by single handle gimbal users like Zhiyun Crane 3S, DJI RS2 etc because THANOS can release videographers' hand and reduce video up and down bounce.
While during video making, it is necessary to achieve gimbal angle adjustment to meet the multi angle shooting demand. So we developed
THANOS-SE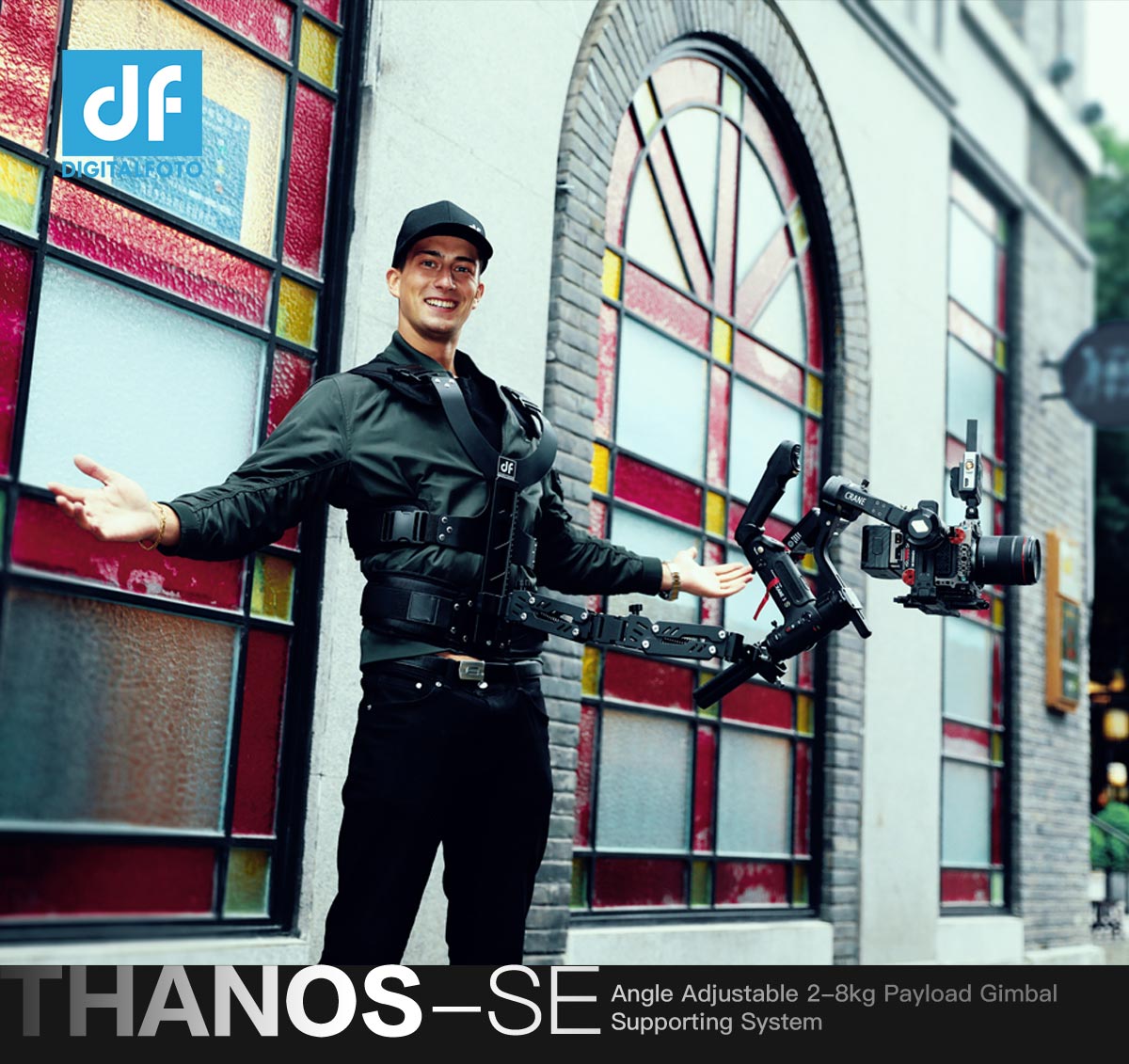 THANOS-SE has m
ultiple compatibility,
suit for all single handle gimbals. The load capacity of 2-8kg can meet the needs of more customers. At the same time, the net weight is only 3.05kg, which is much lighter than the traditional steadicam, and the price is very affordable($645.00) .
Comparing with the THANOS first generation, it can also adjust the angle to achieve tilt shooting. It is still made of aluminum alloy, which is sturdy and durable.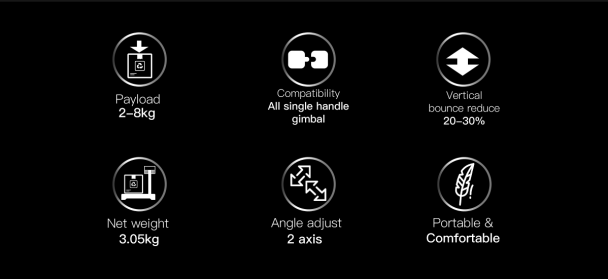 What kind of
videographers
is
THANOS
-
SE suitable for?
THANOS-
SE is especially suitable for one person's freelance photographer,
vieographer or filmmaker. O
ne person can control the whole scene
.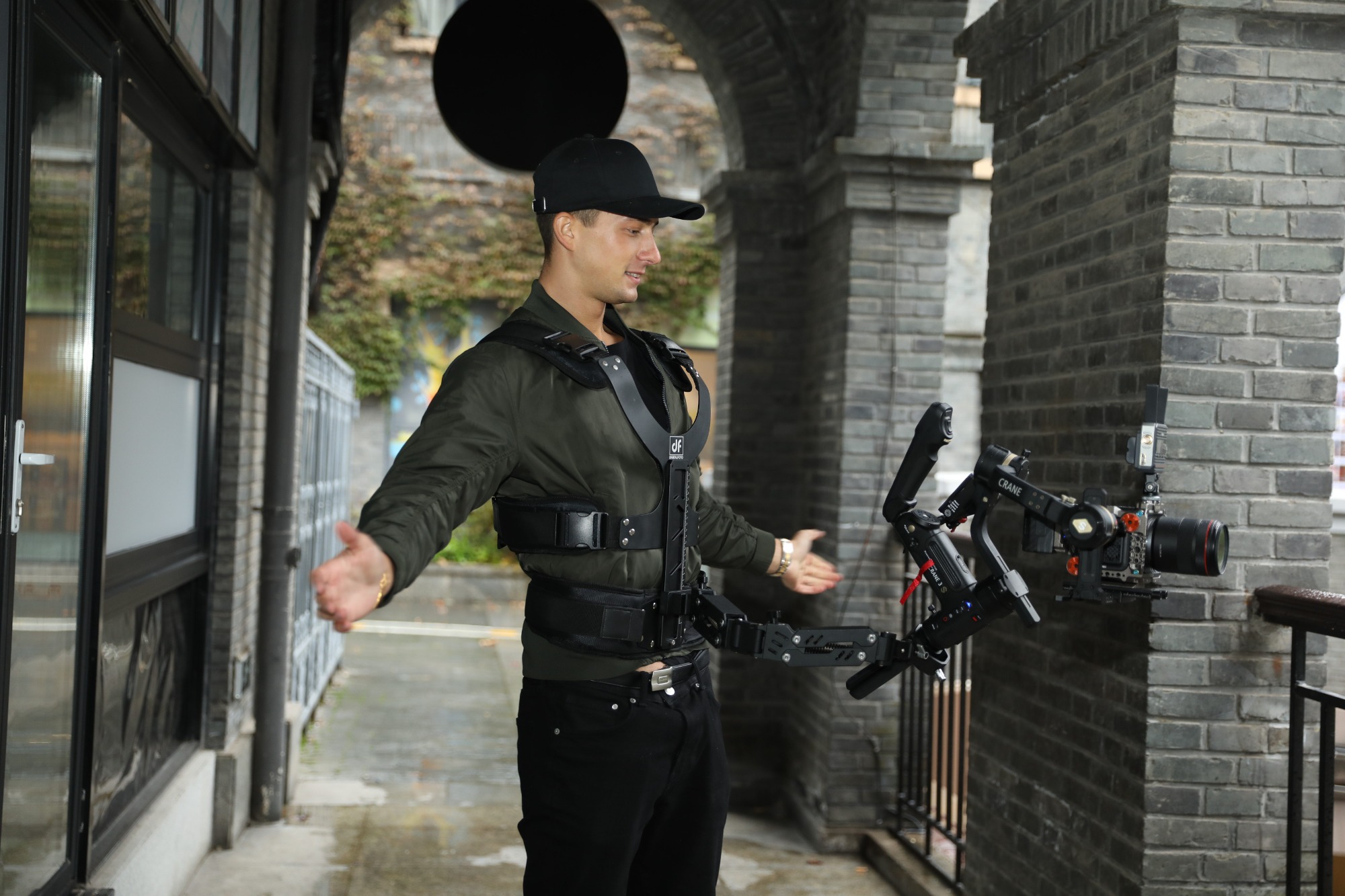 What are the unique values of
THANOS
-SE?
1. Adjust the angle in two directions to realize shooting from different angles;
2. Upgrade from THANOS
5kg payload to 8kg, which can
bear
heavier setup
, heavy professional cameras
like DJI RONIN 4D SONY FX6
,
ARRI ALEXA,etc,
heavy gimbals
like DJI RS2 ,ZHIYUN CRANE 3S,CRANE 2S
, and various monitors and other gears;
3. You can flexibly shoot in places with a narrow range of activities, such as wedding photography and event photography. One person can control everything.
4.
Vertical bounce reduce
20-30%
5.
Thanks for its compact and potable design,THANOS
is suitable for long-distance shooting involving a large amount of exercise, and it is quite portable when you wear it---
run and gun
Packing List:
Supporting vest*1
Spring dual arm*1
Carry case*1
Round baseplate*1
Adapter for thinner handle gimbals(<40mm)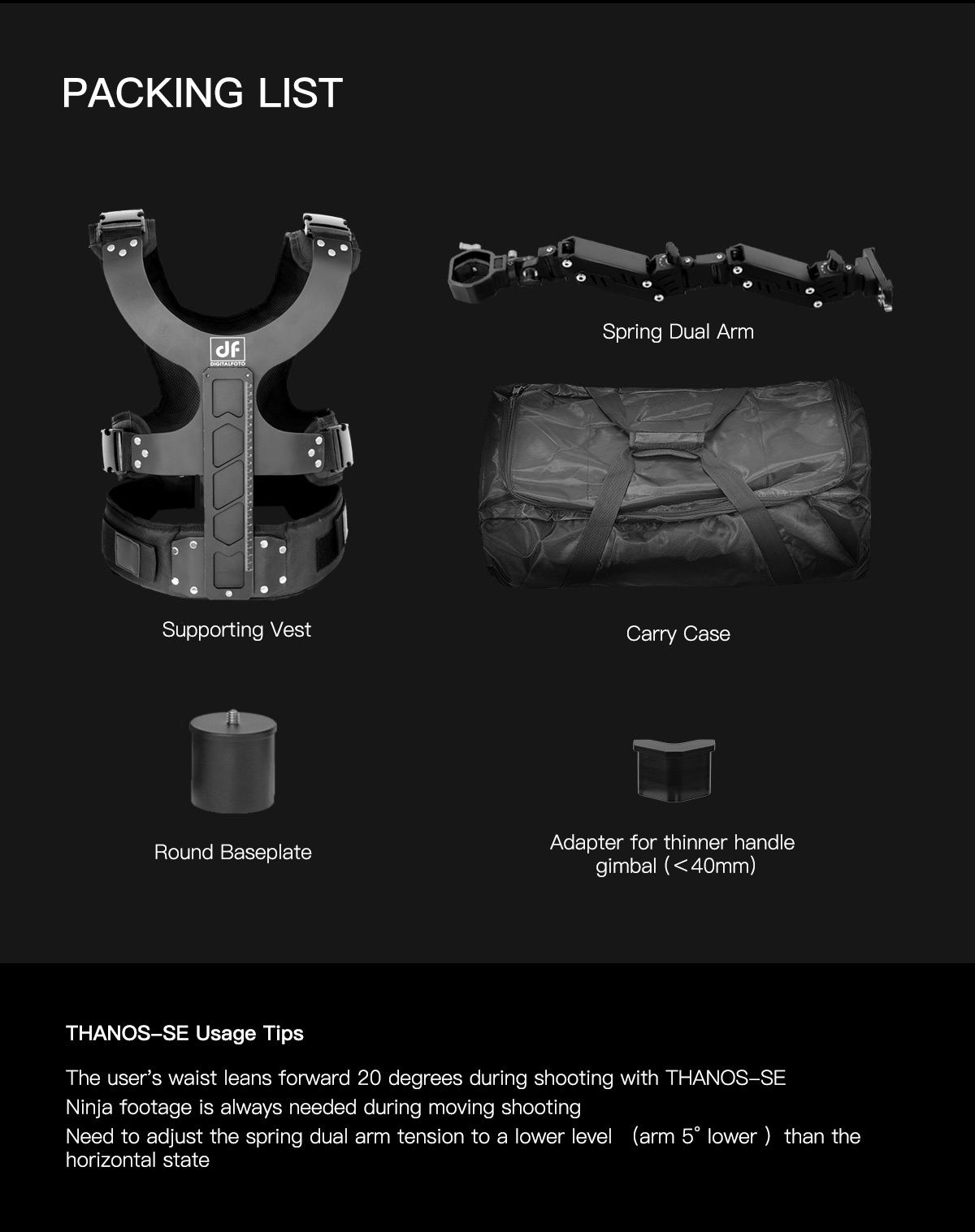 It is currently on pre-sale, and the
activity
time is November 17th ~ December 30th.
Ordering
it during this period of time, can
enjoy
directly 10% OFF.
The first 20 purchasers can get 20% Off payment refund if you make a review
YouTube video
for it
. Entrance to
https://digitalfoto.store/-p0289-t0007.html
What do you think of
THANOS
-SE? Will it be your choice? Why? Your comments and suggestions are welcome. We are listening
to your voice. Thanks
Leave a Reply
Your email address will not be published.Required fields are marked. *