By Kate Rong |
11
August 2020 |
0
Comments
Zhiyun CRANE3S: Super "Beast" is coming, DigitalFoto Solution Limited designed support accessories
Zhiyun CRANE3S
: Super "Beast" is coming, DigitalFoto Solution Limited designed support accessories partner for it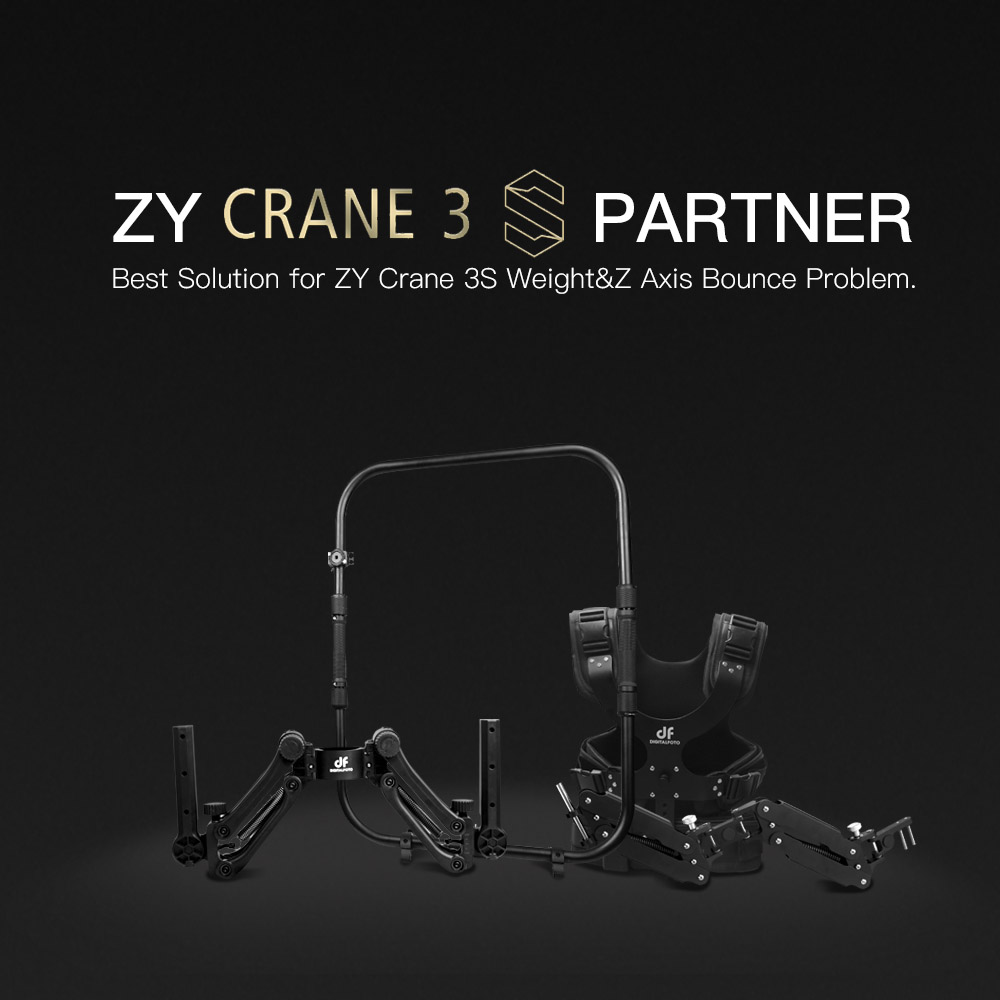 From intense chasing shoot to studio filming, different types of shooting environment require both high payload and flexibility of shooting equipment. Bearing filmmakers in mind, ZHIYUN felt the Crane series can be even better to adapt to strict and unpredictable filming environment. Now introducing the new CRANE 3S, the legendary gimbal built on a heritage of innovation with magnificent motors and brand new modular design, which aims for wider application and intuitive control.
Reengineered for More Ambitious Camera Setups
It is not simply an upgrade but reconstruction. CRANE 3S is constructed with brand new SUPER motors which allow for Max. 6.5kg payload for a wide range of camera setups.


*The figure is concluded from the extreme payload test. The compatible cameras include Canon EOS 1DX, Blackmagic Pocket Cinema Cameras, Canon Cinema EOS, Sony FS & FX series, and RED Digital Cinema Cameras.
Please refer to the Compatibility List for full details.

Extendable Arm. Greater Flexibility

Modular Design. Versatile Shooting

Cross-Compatibility.

Zero Swinging. Hero Security

Continuous Uptime Supported by PowerPlus

Phenomenal Speed. Seriously Smooth

Properly Calculated 55°: Broader Vision

Improved Zoom & Focus System

CRANE 3S X TransMount Image Transmission System

Synchronized Teamwork

Triple Control, Film at Your Will

Timelapse Master
With these improvements, we can see the magic of
ZHIYUN Crane3S
However, when it bears other gears such as a cinema-grade camera + heavy lens + image transmission + monitor, its own weight will be
too heavy to hold
. It would be an
Arm breaker
.
in order to solve customer pain points.
DigitalFoto Solution Limited
has currently developed Thanos-Pro/DH04 PRO/Magic Ring I, With them you will love Crane 3S more. Let's take a closer look at these support accessories.
No.1
Thanos-Pro stabiliser system
It was developed in response to user' feedback from the
original Thanos system
.
This is definitely more payload. There are four version for different gimbal( DJI RoninS/ZHIYUN Crane 2/ Moza Air2/ ZHIYUN Crane 3S).
The first three versions
require a yoke which are need to attach the gimbals, their whole kit includes a vest, an arm which attaches to the vest, and then a collar which attaches to the arm. The camera mounts to the collar via your gimbal.
Yokes
are included to attach the Zhiyun Crane 2 or DJI Ronin-S or Moza Air2 gimbals;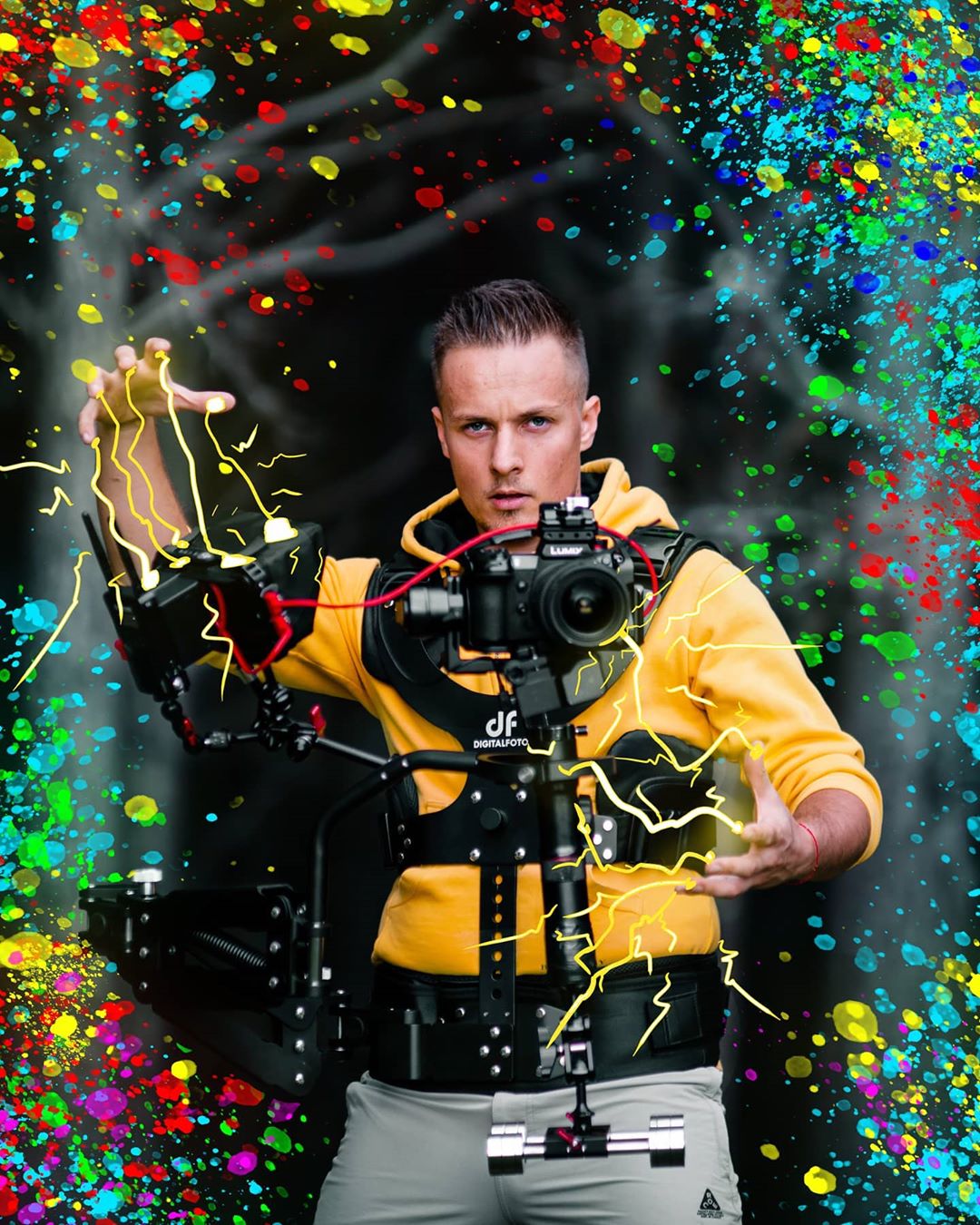 About the fourth version
, that is what we are going to talk about with Crane3s gimbal today.
Its whole kit includes a vest, an arm which attaches to the vest, and then an
adaptor


We are developing Thanos-Pro second version, which is based on the feedback from the users of THANOS-PRO
He clamped the yoke to the aluminium section on the monopod, Here is his review video

In the near future, DF will release the Thanos Pro II
No.2
DH04 PRO
Universal 4th Z Axis Detachable Gimbal Spring Dual Handle with Strap ZY Crane 3S
It can effectively reduce the vertical jitter and realize smooth shooting. In the package, There is a strap to reduce the load. Let's look at its performance below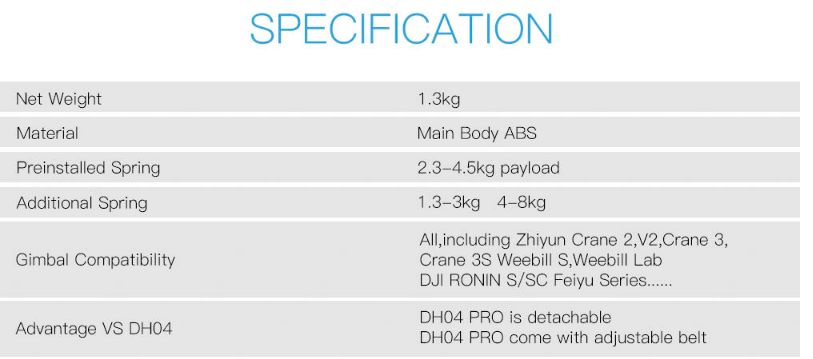 No.3
Magic RingⅠ
+
Easyrig
+
Serene
Magic RingⅠ
Handeld Grip Ring with ARRI Gear Adapter for Single Handle Gimbal ZHIYUN CRANE 3S RONIN S MOZA AIR 2 Feiyu Series etc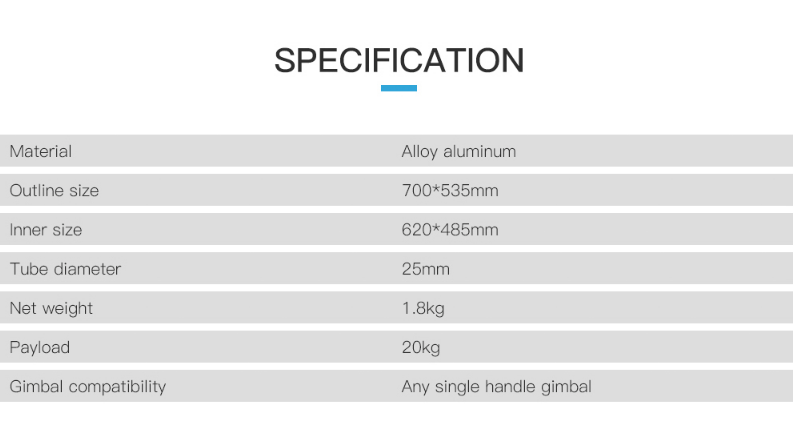 EASYRIG+Serene
Easyrig System is specially designed for professional photographers working with handheld equipment. Easyrig can be used with both video and film cameras of medium weight.

Easyrig gives you the advantages of both a handheld camera and tripod mounted camera; i.e. with the speed and mobility of the handheld camera you can still achieve steady pictures.

Your back and shoulders are relieved since the load is redistributed to the hips - Easyrig helps you to concentrate on the actual filming. You won't suffer from a strained back or shoulders as you would from normal handheld shooting and you will be able to work for longer periods of time.

The breathable fabric and ventilated soft padding will make your filming with Easyrig comfortable and enjoyable.

Easyrig will be your best tool when you do sport events, documentaries or news - yes, any occasion where handheld camera is required.
Easyrig Support Vest including :
1-6KG Load
3-10KG Load
8-18KG Load
10-25KG Load
Serene Including
1-12KG Load
1-18KG Load
10-25KG Load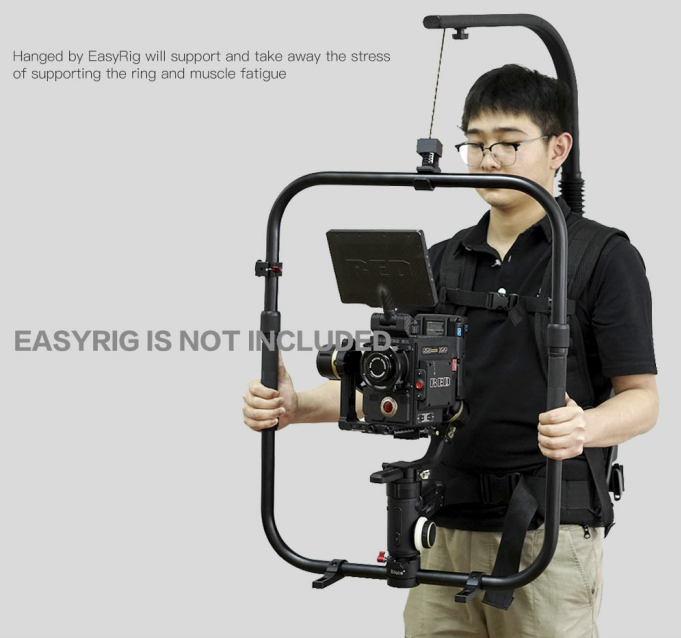 With the Easyrig+serene+Magic Ring the Crane 3s could be mounted from the top of the ring and hang upside down (just like the Ronin 2) this would also allow better functionality to attach a monitor and follow focus accessories on the gimbal ring which is easier to operate than the steadicam. and the best way to be able to achieve tilt motion would be to design an attachment

Another benefit of the easy rig system is being able to switch between gimbal ring and a large handheld cinema camera
Please leave your comments, which partner are you most interested in?
Leave a Reply
Your email address will not be published.Required fields are marked. *